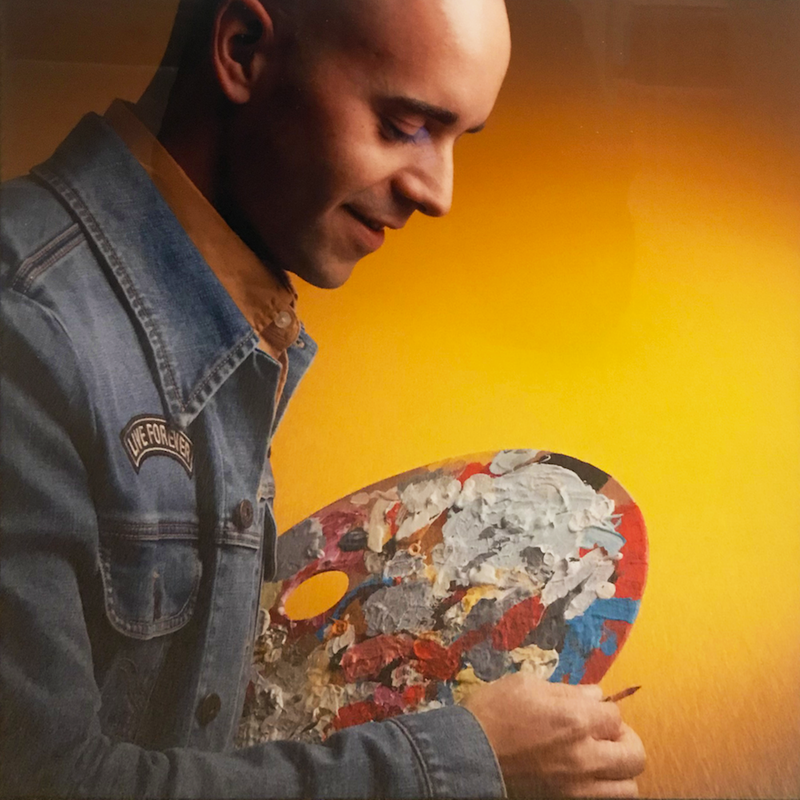 Welcome to my site. I'm originally from Norwich, England and have enjoyed painting for as long as I can remember. By Kerwin was created to share my artistic endeavours and celebrate the joy of creativity and great colour.
My vision is to use my various artistic and entrepreneurial skills to grow my brand and enable people to have amazing, high quality, colourful action artwork they love - hopefully inspiring some creativity and positive energy along the way.
To achieve this, I have 3 core values:
1. For people to have a great quality experience when engaging with my art and brand
2. To use my artwork to inspire creativity and generate positive energy
3. To produce a diverse range of artworks that engage with a wide range of people across the world
My first experience of the art industry was in 2012 when I established Kerwin Art Collections Ltd after finishing at Norwich School, before studying economics at the University of Manchester. I then worked in management consultancy before gaining a master's degree in international development from King's College London, after which I spent a year working at an ecommerce florist startup in Singapore. I have no formal training in painting or art, and I hope to use my site to show that anyone with a creative passion can learn the skills needed to take it to a wider audience or create an income from it if they wish, regardless of their background.
Some of my other passions include travel, cooking, exercising, wine, music and Manchester City, and I like to incorporate influences from these in my paintings. In particular I most enjoy painting the faces of music icons - adding my own unique action painting style inspired by my favourite artist, Jackson Pollock. I love the energy and sense of movement captured by this style - as well as using bright, vibrant colours to reflect their personalities.
Thanks for taking the time to visit my site - any feedback, queries, ideas, suggestions - and of course orders - are massively appreciated. I am also available for commissions. Just get in touch!
Do check out my behind the scenes videos under the Process tab and let me know what you think! If you like what you see you can also follow my progress over on Facebook or Instagram using the links at the bottom of the page.
Happy exploring,
Kerwin