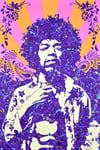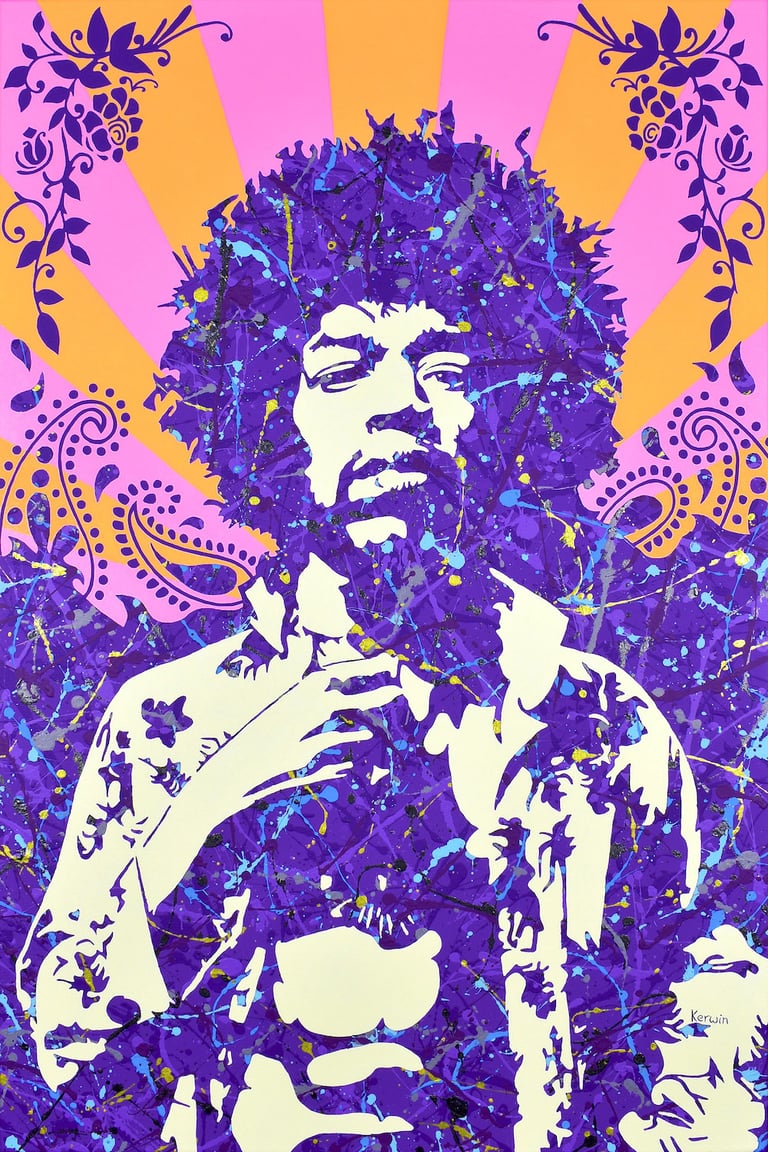 Are you experienced? Get caught up in a Purple Haze with this psychedelic pop art action painting of 1970s guitar icon Jimi Hendrix. Inspired by the colours & Indian symbolism of the Axis: Bold as Love album cover.
Prints available:
SMALL (30x45cm) | £45
LARGE (60x90cm) | £75
Gallery-quality giclée paper prints. High definition printing, perfect for framing to make a statement in any room. Free UK and worldwide delivery.
24x36" acrylic on canvas
Original £9995
Drawn and painted by hand. Layers of paint are thrown, dripped and poured onto the canvas, creating striking interactions of colours and textures. High definition printing adds real depth to your artwork, giving you a high impact, statement piece of art that will add instant energy to your walls.
Read my 5 star ⭐ Facebook reviews below and see what people are saying about my prints!