Delivery Updates: 2022
I'm very happy that deliveries are happening faster and more reliably than ever, thanks to my partnership with a fantastic new print company in early 2021. Deliveries within the UK typically take only 4-5 days. International orders are printed at different global printing locations, depending on the country to deliver to, so these also take only around 1 week.
I was pleased to pass 200 prints sold in December 2021 and I look forward to shipping many more in 2022!
Thanks for the support! Kerwin
What inspires you?
Over the years I have tried various styles and techniques. My favourite style is my own unique Jackson Pollock-style action painting portrait technique that I have developed. I love the sense of motion in this style of painting, and the textures and depth created with the different layers of paint.
Jackson Pollock was an American painter most known for his 'drip' technique during the 1940s. I first came across this style through The Stone Roses whilst a student in Manchester - guitarist John Squire used this action technique to paint the band's album artwork.
I love combining this style with the portraits of some of the most recognisable music and sporting icons. It's fun and also challenging to experiment with different colour schemes and paint palettes and to work out how to balance different colours. It's also great creating faces that people can connect with.
What do you paint with?

All of my paintings are acrylic on canvas - the most versatile, practical and fast-drying medium for what I want to do.
What quality are your prints like?

My prints are giclée printed in sharp resolution onto premium, fine art 200gsm enhanced matte paper. This is a high-quality, thick and durable paper. These gallery-quality prints are perfect for framing to make a statement and inject energy and creativity into any room. Ideal for gifts or to treat yourself.
For prints in a larger size than listed, please get in touch and I will do my best to accomodate this.
Prints are made from sustainably sourced paper from FSC-approved forests.
Where do the prints come from?

Orders within the United Kingdom are printed here in the UK.
For international orders outside the UK, these are printed at the nearest global manufacuturing facility, to ensure fastest delivery and fewest airmiles possible.
Prints are carefully packed in brown recyclable cardboard delivery tubes and securely shipped.
How long will my order take to arrive?

I aim to deliver UK orders within around 4-7 days, with slightly longer delivery times possible on international orders.
Do the prints come with a border?

Yes, most of the prints come with a narrow white border (approx 1cm, or 2cm for large prints). This is to prevent any key details around the edge of the print being lost to overhang when framed, and also to help draw the viewer's eye in to make the print stand out. There are a couple of exceptions - eg Blondie and Stevie Wonder, which come without a border because the key details are not around the edge of the painting and a white border doesn't complement the prints.
Can you deliver the prints framed?

I don't currently offer a framing option as the logistics and postage costs work out too expensive. There are many frames available on Amazon (all my prints come in standard frame sizes) - feel free to send me a message or email kerwinblackburn@gmail.com and I can recommend some good brands.
Buying a Frame / Frame Sizes

All of my prints come in standard frame sizes, meaning there are plenty of frames available from online retailers in different colours and styles. Or you can take your print to a professional framing shop or order a custom frame from an online framing company such as Easy Frame for a wider choice of frame colours and custom mounting options.
Note: the MEDIUM 46x61cm portrait print size fits an 18x24 inch frame.
Are your portrait paintings Photoshopped?
No! They are entirely hand-drawn, hand-painted, hand-taped and then hand-painted some more. Visit my Process page to watch my exclusive videos to learn more about the process, and take a look at my Behind The Scenes gallery to see snaps of the paintings being constructed. Good memories!
Can I commission a custom piece?
Yes! Commissions are available, please send me a message.
How can I contact you?
Please get in touch via the Contact page, at kerwinblackburn@gmail.com, or via Facebook or Instagram.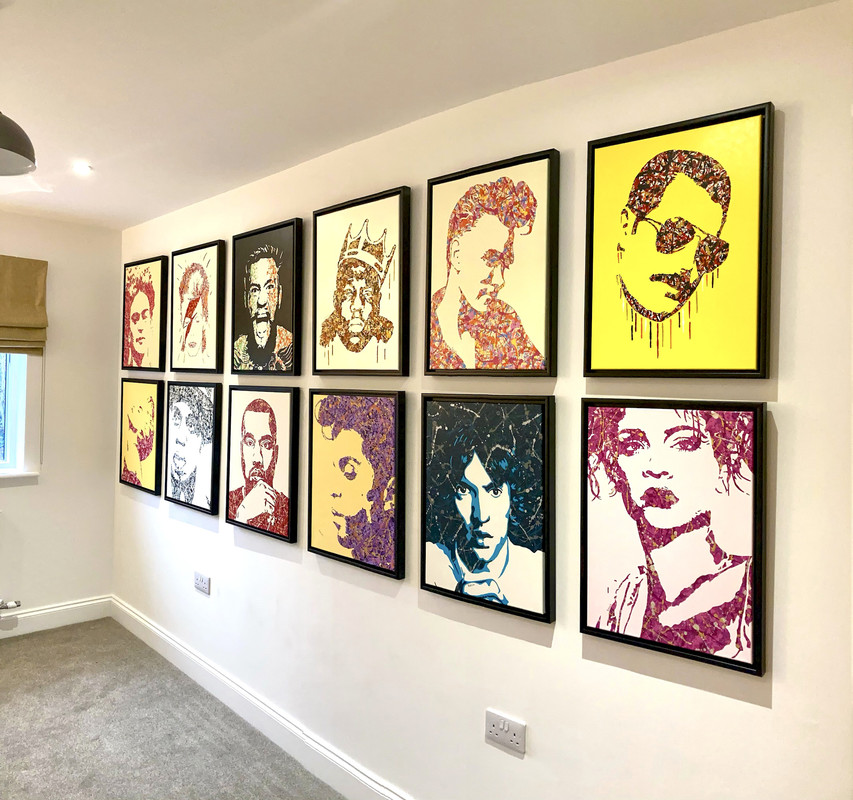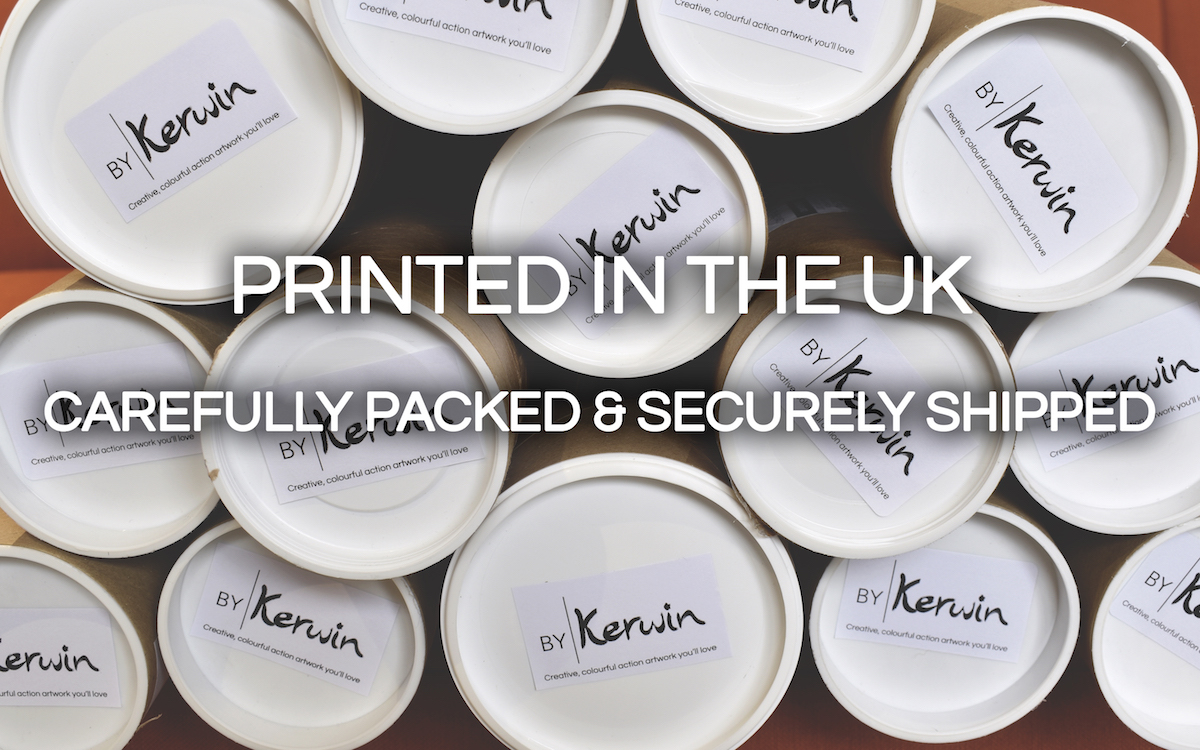 All images © Kerwin Blackburn 2021